The King's Man kan nu streamas på Disney +
Från och med idag (23 februari) kan man streama The King's Man på Disney PLUS.
Kingsman-serien har välkomnat en tredje del – men den här gången är Taron Egerton och Colin Firth inte inblandade.
Den senaste filmen heter The King's Man, och den följer Kingsman: The Secret Service från 2015, som spelade både Egerton och Firth. Dess uppföljare, Kingsman: The Golden Circle, hade premiär två år senare. När det gäller den tredje filmen är den nu ute och fungerar som en prequel, så den har en helt ny skådespelare.
Hitta senaste Disney plus erbjudande. (Gratis 2 månader om man köper 12 månader abonnemang i Sverige.)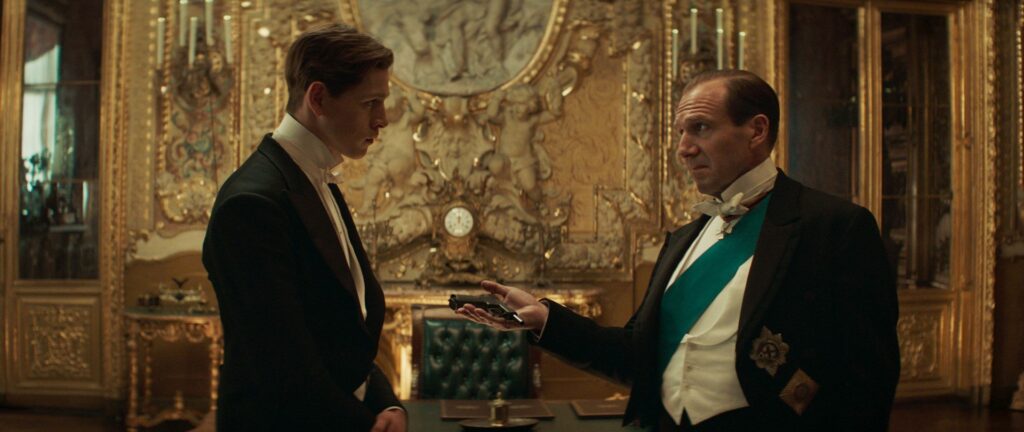 När några av historiens värsta tyranner planerar ett krig för att döda miljontals människor, måste en man kämpa mot klockan för att stoppa dem. Se hur den allra första underrättelsebyrån bildades i "The King's Man".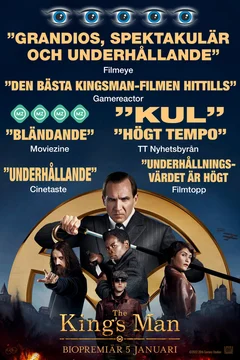 Vem spelar huvudrollen i The King's Man?
Det är mycket star power på gång i The King's Man. Här är några av de största namnen och deras respektive roller i The King's Man:
Ralph Fiennes spelar Orlando Oxford, filmens medledare
Gemma Arterton spelar tjänare som blev spion Polly
Harris Dickinson spelar Orlandos skyddsling Conrad Oxford
Rhys Ifans spelar den ryske munken Grigori Rasputin
Tom Hollander spelar kung George V av England, kejsare Wilhelm II av Tyskland och tsar Nicholas II av Ryssland
Matthew Goode spelar Morton
Daniel Bruhl spelar Erik Jan Hanussen
Djimon Hounsou spelar Shola
Charles Dance spelar Herbert Kitchener
Aaron Taylor-Johnson spelar Archie Reid
Aaron Vodovoz spelar Felix Yuzupov (Rasputins mördare)
Storbritannien och andra internationella marknader
The King's Man kommer att vara möjlig att streama på Disney+ under Star-bannern på utvalda internationella marknader:
9 februari 2022: Storbritannien, Irland, Japan och Korea
23 februari 2022: Tyskland, Schweiz, Österrike, Italien, Spanien, Norge, Sverige, Finland, Danmark, Nederländerna, Portugal, Belgien, Australien, Nya Zeeland, Taiwan, Singapore, Hongkong, Luxemburg
2 mars 2022: Latinamerika (genom Star+)
Missa inte heller Finalen av Walking Dead Part2 på Disney+.