Streama Made in Oslo på Viaplay, Premiär 24 April
Norska Pia Tjelta och svenske Jakob Cedergren har huvudrollerna i Viaplays kommande karaktärsdrivna dramaserie. Handlingen kretsar kring 40-åriga Elin, som driver en framgångsrik fertilitetsklinik, men som själv kämpat i åratal med försök att bli mamma.
I Made in Oslo spelar Pia Tjelta rollen som fertilitetsläkaren Elin, en rollfigur hon själv beskriver som en modern drömroll. Följ Pia under åtta avsnitt i Säsong 1.
Streama Made in Oslo på Viaplay (Missa inte att Streama Viaplay gratis 2 veckor)
Streama Made in Oslo på Viaplay Länk 2
– För mig har det varit en gåva att få spela en så kontrastfylld karaktär, och jag har älska varje sekund av inspelningen. Jag känner att vi har skapat något annorlunda. Något me hjärta och själ i vartenda led, som jag verkligen hoppas att tittarna kommer att gilla. Att göra TV är det stora "vi", och det här gänget är det häftigaste jag har jobbat med hela mitt liv, säger Pia Tjelta.
Medan Elin behandlar sina patienter med klokskap och professionalitet, kämpar hon privat en maktlös och irrationell kamp mot sin egen biologiska klocka. Hennes vilja att riskera äktenskap, karriär och livsverk strider mot allt förnuft. Hon har möjligheten att spela rollen som Gud på sin egen klinik. Serien består av totalt 8 delar .
På rollistan finns utöver Pia Tjelta (Lykkeland, Neste sommer), Jakob Cedergren (Den skyldige, Spindeln), Ola G. Furuseth (22. juli, Heksejakt), Mariann Hole (Wisting, Ögonvittnet), Sara Khorami (Ingenting att skratta åt, Full Dekning), Ane Skumsvoll (22. juli, Ingenting att skratta åt) och Erle Østraat.
Dessutom spelar brittiske stjärnan Tobias Menzies (The Crown, Outlander) rollen som den ambitiöse och charmige affärsmannen Nicolas Jones.
Beroende på vilken succe serien får så kan det bli en uppföljare med "Made in Oslo säsong 2" och säsong 3.
Tidigare info om serien när den presenterade hösten 2020
NENT Groups nästa Viaplay Original är `Made in Oslo'
2020-12-10 09:00
Norsk dramaserie med Pia Tjelta (`Vikingane') i huvudrollen, skapad av Kathrine Valen Zeiner (NENT Groups `Wisting')
Serien produceras enligt miljövänliga och hållbara principer
NENT Group planerar att släppa minst 40 originalproduktioner under 2021
Nordic Entertainment Group (NENT Group), Nordens ledande streamingföretag, släpper den norska dramaserien `Made in Oslo' som sitt nästa Viaplay Original. Pia Tjelta (`Vikingane') spelar huvudrollen i den här åtta avsnitt långa serien som utforskar ett av samhällets mest komplexa teman: fertilitet och att skaffa barn. `Made in Oslo' produceras enligt miljövänliga och hållbara principer och har exklusiv premiär på NENT Groups streamingtjänst Viaplay under 2022.
Viaplay Productions presenterar även lite andra serier som man kan streama
Missa inte andra filmer och Serier som släpp på Viaplay under April månad.
18 april
From Paris with Love

19 april
Beirut
Død snø 2

20 april
Leon
Point Bread

21 april
In the Earth
Ted
Ted 2

22 april
The Courier
Solan & Ludvig: Herfra Til Flåklypa
Solan & Ludvig: Månelyst i Flåklypa
The Circle
Detroit
Everything, Everything
Road House



23 april
Guns Akimbo

25 april
Chinese Puzzle
Wakefield

26 april
Kill Your Darlings

27 april
Hit & Run
Bullet Head

29 april
Nobody
The Light Between Oceans
RED
RED 2
End of Watch
Overboard

30 april
Every Breath You Take



Streama nya filmer och serier under andra halvan av april månad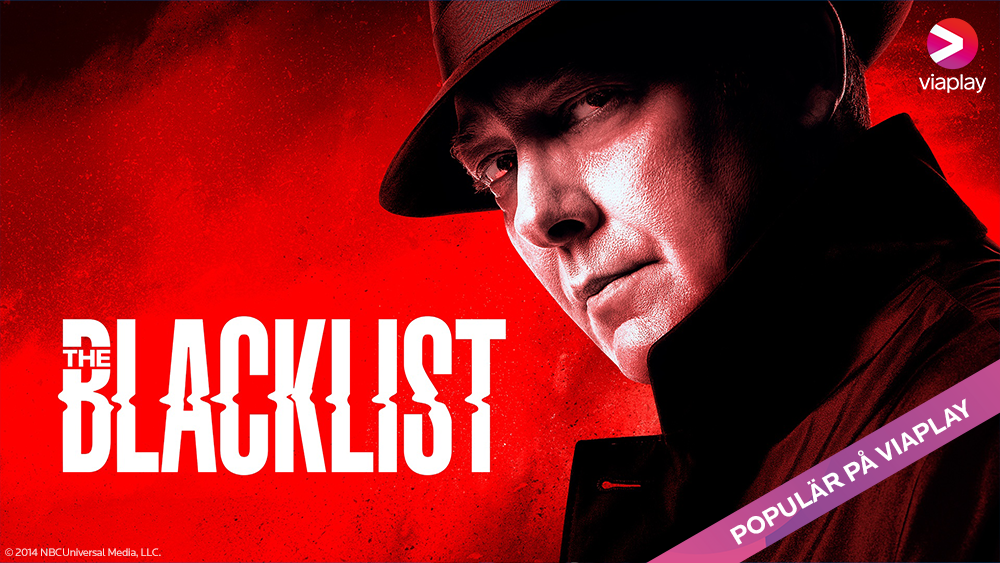 The Blacklist säsong 1-9
I en av Viaplays mest populära serier följer vi FBI-agenten Elizabeth Keen, som under mystiska omständigheter möter det kriminella geniet Red. Tillsammans bekämpar de världens farligaste brottslingar.
Fler erbjudanden att Prova på.
Missa inte alla gratis erbjudanden från Viaplay och bra priser på HBO MAX och andra erbjudanden.